We have two new designs in the shop.  Up first, our Crap Happy Father's Day Card…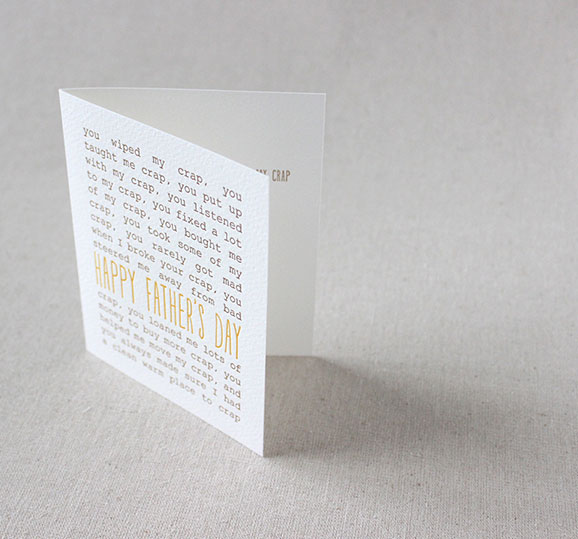 Instead of a crappy tie, why not give your Dad something crappy he will actually like?
And, we have added a new typography coaster featuring the 4th of July!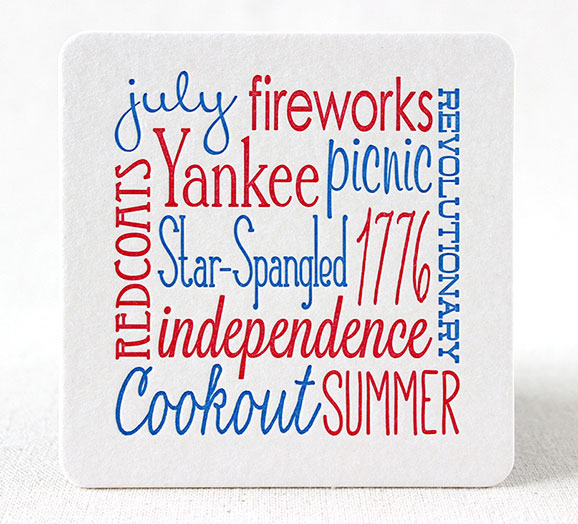 A yankee doodle dandy indeed.
Check them out HERE in the shop.